What is it
The CS Track External Advisory Board is made up of external experts from institutions involved in Citizen Science activities as well as informal and lifelong science learning, industry, education, research, NGOs, and the public sector.
What it does
The task of the external advisory board is to advise on different aspects of our work including our research and analytical activities, the tools and resources we are developing to provide insight into the nature, value and orientation of Citizen Science and, most especially, the extent to which the project can have a significant impact in keeping with its mission and values.
Meetings
The External Advisory Board meets twice a year and provides valuable and critical input to the project in both formal and informal settings.
Members
The current board is made up of scientific experts from different disciplines and geographical areas:
Aya Kimura
University of Hawaii at Manoa, USA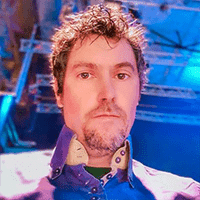 Luigi Ceccaroni
Innovation Lead - Earthwatch, UK
Luigi manages innovation and strategic research at Earthwatch, an independent research organisation in Oxford, UK. He is the principal investigator and coordinator of the MICS project (2019-2021), a Horizon 2020, 2 M€ European project about the impact of citizen science [https://www.mics.tools/]. In 2019-2020, he was co—vice-chair of the European Citizen Science Association. Luigi obtained a BSc degree in Environmental Sciences from the University of Bologna (Ravenna, Italy), with a thesis on paleoclimatic change in Antarctica; an MSc degree in Information-Technology Languages and Systems from BarcelonaTech (UPC); a PhD in Artificial Intelligence from UPC, with a thesis on ontologies and environmental decision-support systems; and an Executive MBA from EAE Business School. His activities include leading international initiatives on citizen-science data and metadata standardisation and interoperability. Previously, he was founder and research lead at 1000001 Labs, where he designed and developed decision support systems in the healthcare and environment domains.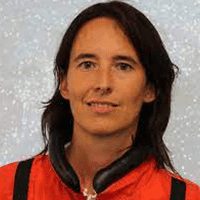 Agueda Gras-Velazquez
Head of the Science - Scientix, European Schoolnet
Agueda Gras is a member of the EUN management team and Head of the Science Education Department. She is involved in 60 EC funded projects and 18 private funded projects; 10 as lead coordinator; Organized 4 conferences (250 – 600 participants from teachers to researchers and policy makers), 50+ workshops & summer schools (50 – 180 participants each), both online and face to face. Over 100 presentations / talks (up to 600 attendees); Co-author of >15 publications, most on Science Education research & evaluation.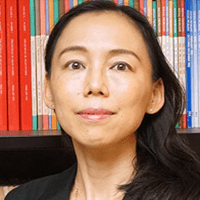 Aya Kimura
University of Hawaii at Manoa, USA
Aya H. Kimura is a Professor of Sociology at the University of Hawai`i-Mānoa and researches intersections among science, sustainability, and gender relations. She has MA in Environmental Studies (Yale) and Ph.D. in Sociology (University of Wisconsin-Madison). Her books include Radiation Brain Moms and Citizen Scientists: The Gender Politics of Food Contamination after Fukushima (Duke University Press: recipient of the Rachel Carson Book Award from the Society for Social Studies of Science), Hidden Hunger: Gender and Politics of Smarter Foods (Cornell University Press: recipient of the Outstanding Scholarly Award from the Rural Sociological Society), Science by the People: Participation, Power, and the Politics of Environmental Knowledge (Rutgers University Press, co-authored with A. Kinchy), and Food and Power: Visioning Food Democracy in Hawai'i (University of Hawai`i Press, coeditor with K. Suryanata).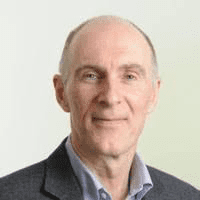 Mike Sharples
The Open University, UK
Mike Sharples is Emeritus Professor of Educational Technology in the Institute of Educational Technology at The Open University, UK. His research involves human-centred design of new technologies and environments for learning. He inaugurated the mLearn conference series and was Founding President of the International Association for Mobile Learning. He is an Associate Editor of the International Journal of Artificial Intelligence in Education. He established the Innovating Pedagogy report series and is author of over 300 books and papers in the areas of educational technology, science education, human-centred design of personal technologies, artificial intelligence and cognitive science. His recent book is Practical Pedagogy: 40 New Ways to Teach and Learn, published by Routledge.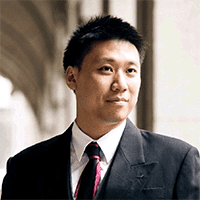 Mendel Wong
Co-Founder & Co-Chair of CitizenScience.Asia
Mendel Wong is the CitizenScience.Asia Co-Founder and Co-Chair. The community and organization was established in response to the lack of a unified voice for Asia and the goal is to bring together the regional citizen science community and help share their stories. Mendel is an active representative for Asia in the Citizen Science Global Partnership. Its mission is to coordinate effort to drive global citizen science-driven solutions and initiatives in conjunction with UNEP and UN-affliated agencies. Outside of citizen science contributions, Mendel's passion is to facilitate solutions that leave a strong positive experience for all involved. He has worked in IT for 20 years and the journey has taken him through Tokyo, London and HK after graduating from University of Waterloo in Canada with a Computer Science degree.