Citizen Science (CS) in Europe, as elsewhere, continues to manifest itself in a variety of different ways. While attracting interest across multiple sectors of society, its definition remains unclear. The first CS Track White Paper on Themes, objectives and participants of citizen science activities has just been published and, along with the initial results of the first large scale survey into participation in citizen science, provides an important snapshot of the nature of citizen science in Europe. This short report focuses on one aspect that emerges in this white paper.
The CS Track project is broadening our knowledge about Citizen Science by investigating Citizen Science activities, disseminating good practices and formulating knowledge-based policy recommendations.
Citizen Science project themes
Our research team found that the main CS project themes tend to be from agricultural, biological and environmental sciences while emerging themes include applied sciences like engineering, medicine, and government policy-related fields.
Along with the emergence of a variety of different themes, they also noted that the way citizen science projects are set up and managed is changing in multiple ways.
The changing nature of Citizen Science projects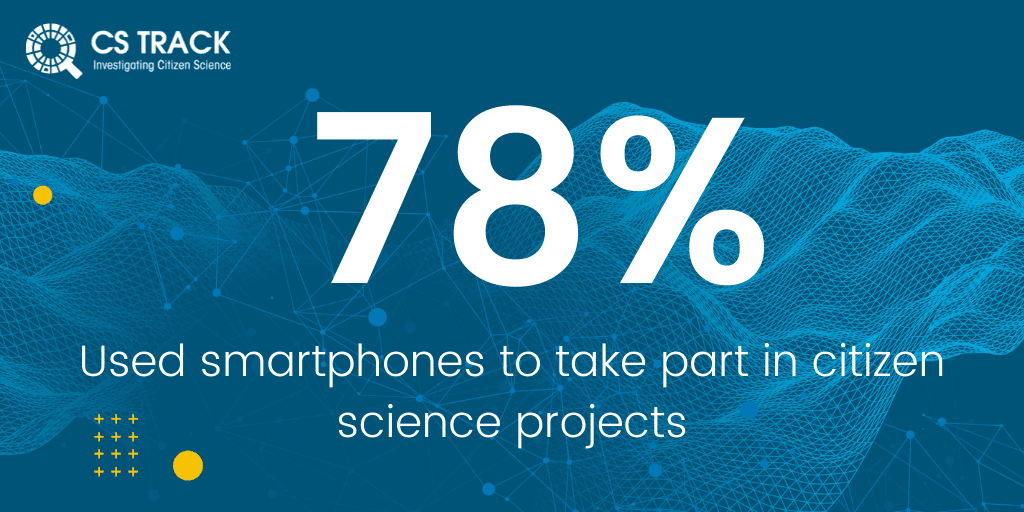 An increasing number of projects are hosted virtually, have online components and/or have implemented technology as part of the project.
Digital technology and social media have increased both the attention citizen science projects receive and the number of participants they attract.
The availability of smartphones and related technologies has helped to diversify citizen science away from traditional areas such as birdwatching and astronomy.
Citizen science is playing an increasing role in applied sciences like engineering, medicine, and government policy-related fields.
Citizen scientists are also reporting small, everyday things that support and uphold crucial public infrastructure, such as mapping potholes.
Solving mega-challenges like climate change requires multidisciplinary research. This increasingly multidisciplinary aspect is also evident in citizen science projects.
Taking part in citizen science can also work as a low-barrier introduction to various fields of science that might otherwise be out of reach or difficult to approach.
Doing citizen science in your own chosen field contributes to lifelong learning, which can have a benefit in terms of social inclusion, and active citizenship.
Furthermore, the team noted that citizen science is particularly helpful in supporting research fields where the large scale collection of data is vital but where resources are limited. They also recorded that citizen scientists' work can be a crucial link in the production of scientific knowledge, which may be used to influence research-based policy decisions.
Re-Assessing the value of Citizen Science projects
Citizen Science
enables scientists to conduct time-consuming and expensive projects that cannot be done without the support of citizen scientists.
helps citizen scientists can get a better understanding of scientific processes which is helpful at times when trust in scientific processes is low like during a pandemic.
empowers participants to further develop their skills and competences and have an impact on society and political decision-making.
This Briefing Report is based on the CS Track Public Deliverable 4.2 entitled White paper: Themes, objectives and participants of citizen science activities. Additional statistical evidence comes from the first analysis of the results of the large-scale survey into Citizen Science project participation carried out by CS Track in early 2021, complete results will be published shortly.
For more information
References
Photo by Stefan Fluck on Unsplash